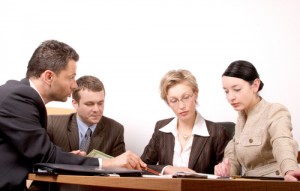 Overview:
The Coaching Conversation in the Context of Work Course builds on the principles and models covered during the Coaching Foundations Programme. We apply the Adler Coaching model and guiding principles to coaching people around their world of work as well as the systems and organisational structures within which they operate.
Key facts:
| | | |
| --- | --- | --- |
|  Duration | Cost | Venue and Dates |
|  Five days |  £1850 + VAT |  Multiple, see calendar |
The Coaching in the Context of Work course is a five-day residential workshop, it is like The Foundation of Professional Coaching course intense and comprehensive , offering plenty of opportunity to learn, experience and do coaching with your fellow delegates and Adler Faculty Staff.
Delegates will have access to 12 skill based and 10 content based tele classes to support their learning and coaching. On successfully completing this course delegates are awarded a certificate and qualify for the next stage of the Adler Coaching Certificate programme, Part Three – Moving towards Artful Coaching.
Learning Outcomes
Delegates will become familiar with applying coaching skills and tools in the context of work; expanding coaching skills, gaining a deeper understanding of the place of work in people's lives, and of your own place in the world of work
Gain an understanding that work is an area or domain where people can benefit from coaching
Be familiar with the guiding principles of professional coaching and a framework for how to think about and apply coaching for people in a work context
Learn concrete tools and practices for coaching people around work
Develop an enhanced proficiency in using the core coaching competencies, applied to work contexts
An awareness of your own impact as a person and coach
An awareness of what it means to have choice about your impact and how you choose intentionally to engage with the world
Who is it for?
The Coaching Conversations in the Context of Work course is the second part of the Adler Certificate Course which is the career and coaching skills programme of choice for coaches, HR professionals, trainers and leaders in organisations. It focuses on expanding the coaches knowledge and practice of coaching skills and how to apply those in the context of work.
It is part of the journey to coaching mastery and an internationally recognised ICF accreditation.
Format
Small groups of 8 -12 people participate in a one-week workshop followed by online facilitated webinars over a period of up to three months.

Courses are run in venues around the UK, elsewhere in Europe and in North America. Materials, lunch and refreshments are all included in the price but accommodation is arranged individually by the delegates. Preferential rates at the host hotel are advised to candidates when a booking has been confirmed.