Overview: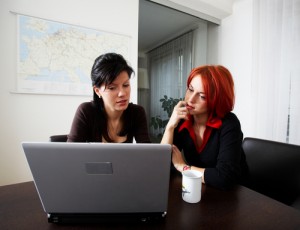 Coaching is fast becoming one of the most in demand skills for managers and consultants. Coaching is seen to be effective in improving performance, team building, sales effectiveness and improving leadership and communication skills.
The Adler Foundations of Professional Coaching course enables participants to gain a proficient understanding of and skill in coaching.  The programme is fully accredited by the International Coaching Federation and brings the credibility you need to succeed.
Key facts:
| | | |
| --- | --- | --- |
|  Duration | Cost | Venue and dates |
|  Five days |  £1850 + VAT |  Multiple, see events calendar |
The Foundation course comprises a five day residential workshop followed by three facilitated group webinars. This intense and comprehensive practical course, offers plenty of opportunity to experience and do coaching. Delegates who successfully complete this course are awarded a certificate and will qualify for the advanced Adler coaching programmes.
Graduates from the Foundation course often set up their own coaching businesses or become a valuable internal coaching resource for their organisation.
This course is suitable for those aiming to become executive, business or life coaches.
Description: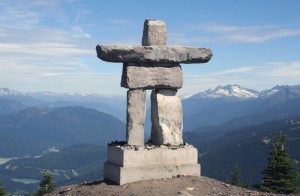 A comprehensive programme combining sound theory and practice for those wanting to become a professional coach. Based on an experiential learning approach, students build a deep understanding of coaching concepts, principles and methods, gaining experience of being coached themselves in order to coach others more effectively.
Learning Outcomes
An understanding of coaching theory and practice. Graduates are encouraged to develop a plan to support their use of coaching in a commercial, corporate or caring environment.
Students' confidence builds through the course as they practice, reflect on their coaching and questioning skills.
Tools and techniques are mastered to the extent that graduates are able to coach in a wide variety of situations and to coach people with wide ranging challenges and opportunities.
Students explore the parameters and ethics of coaching as well as how to set goals and support the person they are coaching achieve those goals.
Key coaching skills are supplemented with a keen understanding of human nature, how people behave and think, how they react in favourable and less favourable environments. Learn how to establish effective coaching contracts whether an individual is seeking coaching or an organisation is sponsoring coaching.
Who is it for?
The Foundations of Professional Coaching Course is the career and coaching skills programme of choice for coaches, HR professionals, trainers and leaders in organisations. It is perfect for the committed learner motivated by the following benefits:
Learning the very latest coaching concepts, principals and tools
Attaining an internationally recognised accreditation
Mastering a higher level of coaching resourcefulness
Enhancing people/team development skills
This is the first element on the journey to coaching mastery and an internationally recognised ICF accreditation.
Format
Small groups of 8 -12 people participate in a one week workshop followed by online facilitated webinars over a period of up to three months.

Courses are run in venues around the UK, elsewhere in Europe and in North America. Materials, lunch and refreshments are all included in the price but accommodation is arranged individually by the delegates. Preferential rates at the host venue or nearby hotel are advised to candidates when a booking has been confirmed.