Companies with the potential to grow rapidly are termed Scalable Companies in the independent report to Government, The Scale-up Report on UK Economic Growth, presented by Sherry Coutu CBE.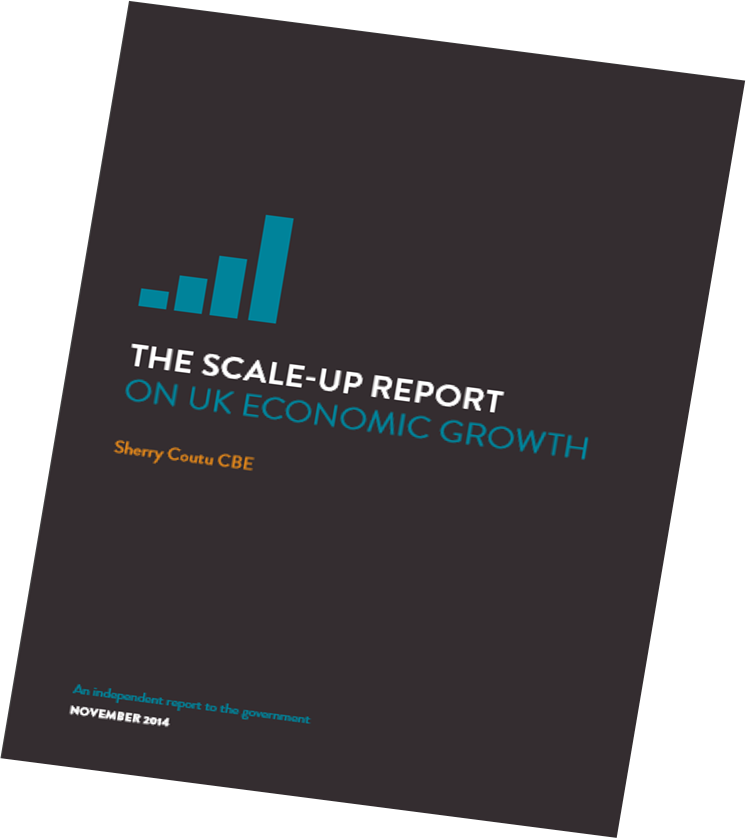 Her findings identified just five key factors that businesses need to address to enable them to grow. The first of these concerned hiring the right talent.
The next two factors are central to how we at PCA help our clients, building leadership capability and business growth focused on improving performance in terms of client development or new sales.
"The following factors, in order of importance, are the key reasons why companies are unable to scale in the UK. companies have issues: • Finding employees to hire who have the skills they need
•Building their leadership capability 
• Accessing customers in other markets / home market 
• Accessing the right combination of finance
• Navigating infrastructure"
Coutu also highlighted two of the key initiatives which PCA associates have been involved over many years, GrowthAccelerator and Mentoring where we have been associated with the Institute of Enterprise and Entrepreneurship. These programmes can make access to a suitable expert more affordable
For more information on leadership development or growing your business please call your nearest PCA contact.
The scale-up report on UK economic growth by Sherry Coutu CBE is licensed under a creative commons attribution-noncommercial-noDerivatives 4.0 international license